This year may have started with a mad dash for toilet paper, disinfectant and masks, but it's ending with a scramble for the hottest holiday toys.
Belle Chase resident Gabrielle Choate has been on the hunt now for over a month for one of the most in-demand items for the toddler set right now, the Pinkfong Baby Shark Children's Vacuum.
"Baby Shark is just such a catchy song that I actually remember from when I was little, and Baby Shark everything has just been really popular with my kids," she said. According to Choate, what parents love about this particular toy is that it really vacuums. This means for the $25 price tag you get a happy toddler and a little help around the house. It's such a solid win/win that this toy has been sucked off shelves with great speed.
Another of the season's most elusive treasures is Zoé the Healthy Roots Doll. This 18-inch doll is designed to encourage Black children to love their hair. The doll features hair that can be styled just like real hair, a special edition "My Black is Beautiful" T-shirt, and a "Curl Care Kit" of hair care products for doll and child joint styling sessions. Priced at $79.99 and available only at HealthyRootsDolls.com, Zoé is currently out of stock, but preorders are being accepted for the anticipated arrival of a new batch Nov. 30.
On the high-tech side, bigger kids (including those with mortgages and 401Ks) may have the newly released PlayStation 5 and/or Xbox Series X consoles at the top of their list, but for the smaller set, there are plenty of new tech-enhanced toys.
To start, there's the KidKraft Alexa 2-in-1 Kitchen and Market, which made its debut at the New York Toy Fair in February. The first toy to work with Amazon's Alexa, this play kitchen harnesses the interactive power of Alexa and an Echo speaker to offer up more than 700 different voice commands and responses while kids play with more than 100 interactive pieces. The kitchen can guide kids through recipes, play games and even tell jokes. Available on Amazon, it's designed for ages 3 and up and is priced at $299.99.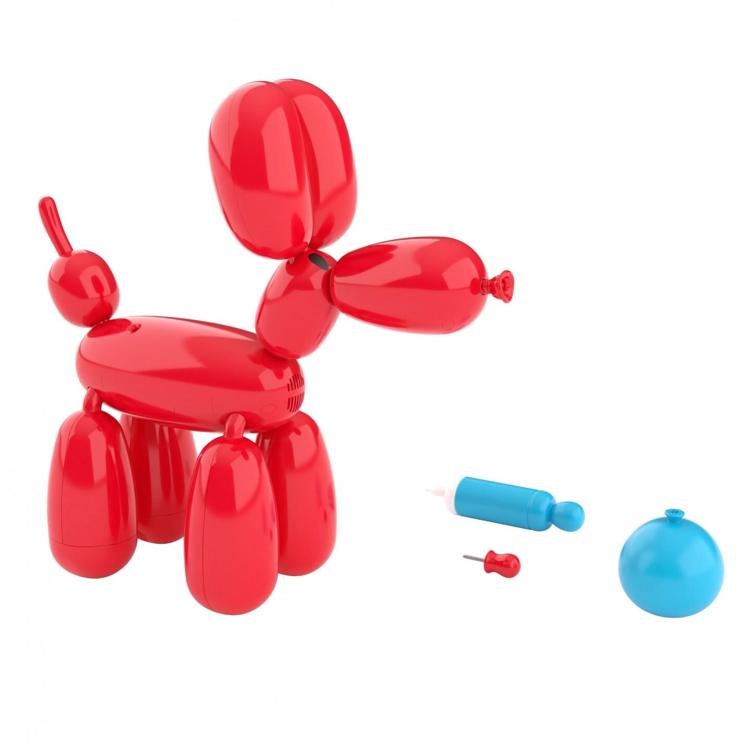 For those on the hunt for a fun new friend to interact with, some of the hottest options are two unique creatures, starting with Squeakee The Balloon Dog. Ever seen a clown make a balloon into a dog? Well, that's Squeakee, except this mutt can be taught to sit and beg, and you can pop him and then inflate him again. But what about bodily noises, you ask? Don't worry, he has those too. Priced at $59.99, he's designed for ages 5 and up.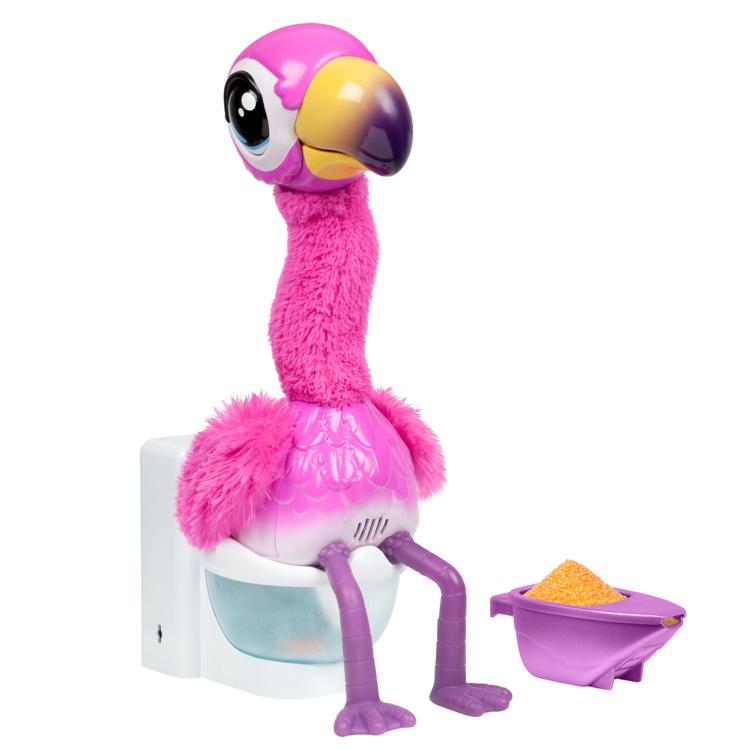 While Squeakee pees, if you want a friend that's No. 1 and No. 2, Sherbet the Gotta Go Flamingo is your bird. Using its own "reusable food," Sherbet demonstrates the whole digestive process: After chewing his food, his long neck wiggles and when you hear, "Uh oh, gotta go!" you put him on his potty, and he makes his magic. Sherbet also sings and loves to repeat what you say. Designed for ages 4 and up, he's priced at $29.99.
For the more mature, budding YouTuber set, the new KidiZoom Creator Cam offers everything a kid needs to be a star.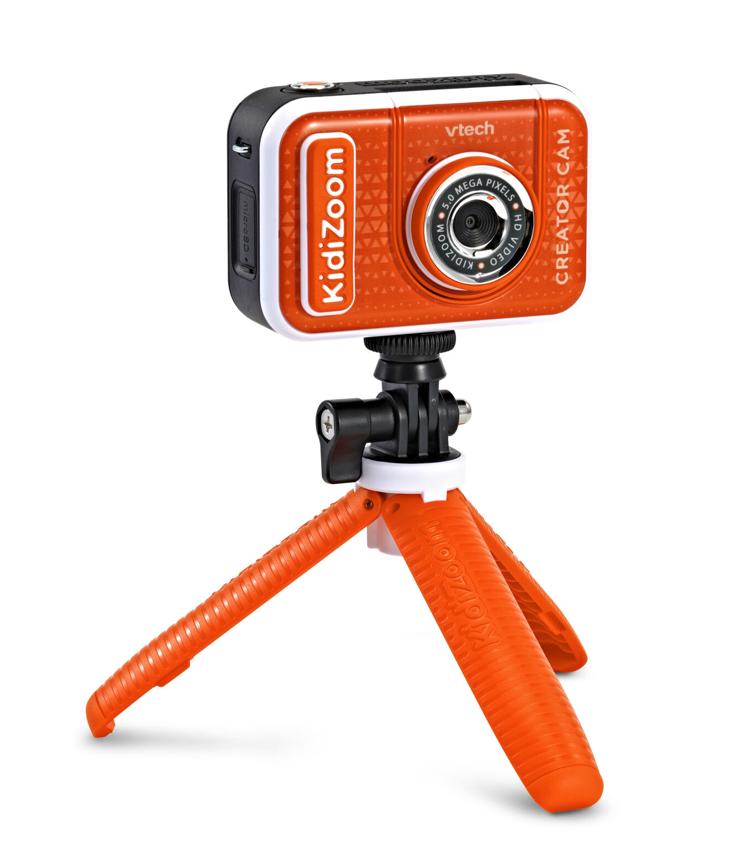 In addition to a high-definition camera complete with more than 20 animated backgrounds that features on-camera editing, there's also a green screen and a tabletop tripod that converts into a selfie stick. From flying through space, to being chased by a dinosaur, to creating your own how-to video, this camera makes it happen and makes it easy to share with the world. Made for ages 5 and up, it's priced at $59.99.
For those parents feeling a bit nostalgic for their own childhood, the good news is many familiar favorites are not only continuing to live on, their newest iterations are some of this season's must-haves.
For example, from the moment Disney Plus introduced the baby version of Yoda — known simply as "The Child" — in its new series "The Mandalorian," the world collectively lost its mind over the little green miracle.
"I watch every episode on Friday, the day they come out," said 9-year-old John Schecter, of New Orleans. "I'm a huge Star Wars fan."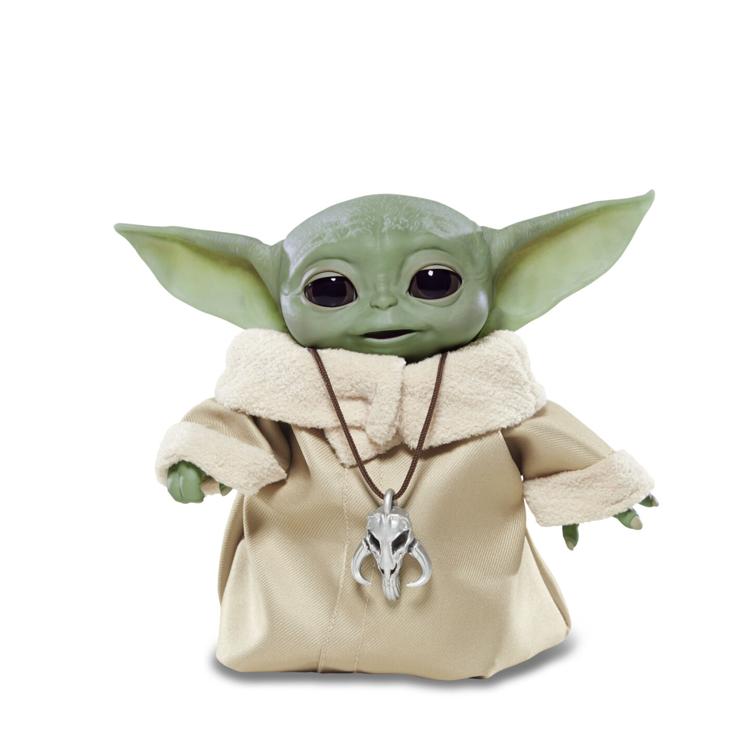 While there's a wide range of offerings featuring The Child — including everything from plush toys to a special game of Operation — the one that made most top toy lists this year is the Star Wars The Child Animatronic Edition. Standing 10 inches tall, this little creature comes close to cuteness overload with its giggles, sighs and ear wiggles. Designed for ages 4 and up, it's priced at $59.99.
For John, though, the only thing better than getting The Child is building it yourself. His top request this year is LEGO BrickHeadz Star Wars The Mandalorian and The Child. Children age 10 and up can use the set's 295 pieces to build their own figures, complete with adjustable ears for The Child and blaster weapons for the Mandalorian. Priced at $19.99.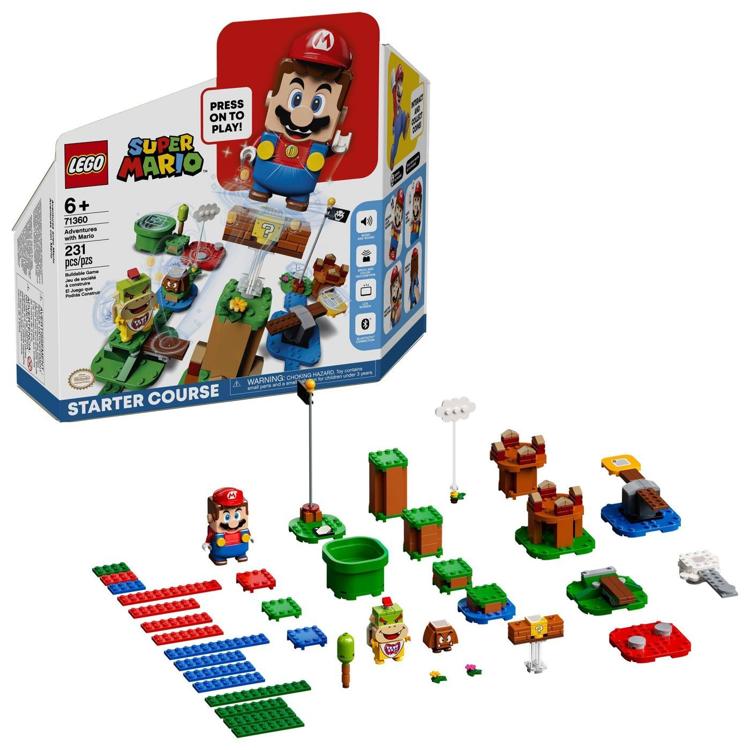 Another vintage favorite to find its way into a new generation is Super Mario Bros. Ronan Lestrade, age 9, was introduced to the original game on a classic Nintendo system, but has since moved on to play on the Nintendo Switch. The New Orleans boy has his eye on a finalist for 2021 Toy of the Year, the LEGO Super Mario Adventures with Mario Starter Course Building Kit. Here, Mario escapes the screen and invites kids to build their own course. The LEGO Mario features LCD screens in his eyes, mouth and belly to display over 100 reactions to his movements. Designed for ages 6 and up, it's priced at $59.99.
For Ronan's 6-year-old brother, Ciaran, if you're going to go old school, you might as well do it right.
"I want a real Pac-Man arcade game," he said. "But it can't be the mini one. I want it big!"